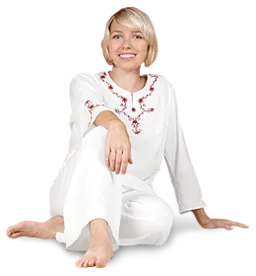 Welcome to the Hayden Chiropractic LLC new patient center!
Hayden Chiropractic is always welcoming new patients
If you are planning to become a new patient at Hayden Chiropractic, we'd first like to say "Thanks!" Then, please click on the link below and download our form for new patients. Complete the form and bring it to your first visit to get you in and out a little faster. Hayden Chiropractic is in Haverhill, MA, just a short drive north of Boston. Come see us soon!
Whether you need treatment for injuries suffered while at work, driving, or playing sports, we've got the right treatment for you. We've also got a full line of massage services. We are conveniently located in Haverhill, MA. Contact us ASAP and get on the road to better health!
If you've never had a massage, maybe it's time
Swedish - based on Western concepts on anatomy and physiology
Prenatal - reduces stress on weight-bearing joints and muscles
Hot stone - eases muscle stiffness, increases circulation
Shiatsu - involves joint stretching, mobilization, and manipulation
Sports - increases flexibility and endurance, reduces fatigue
Reflexology - Swedish techniques focused on the feet and legs

Call 978-891-5131 and let Hayden Chiropractic get you back on your feet
We understand that arriving at a doctor's office for the first time can be nerve racking. If you've never experienced chiropractic care before, you may not know what to expect when you come to our Haverhill chiropractic office for the first time. Filling out paperwork, learning new faces and names, and getting to know your way around the office can be an overwhelming experience.

That's why at Hayden Chiropractic LLC our aim is to remove any unnecessary stress or tension and make you feel comfortable during your visit with our chiropractor.
In this area of the website, you will be able to take care of items necessary for your visit prior to arriving. If you have any questions at any time, please don't hesitate to contact our Haverhill chiropractic office at (978)-891-5131!